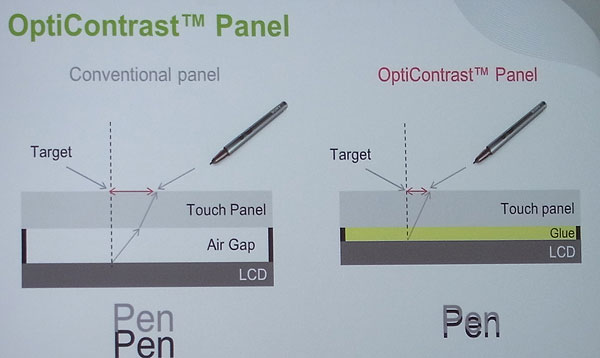 Sony Vaio Duo 11 N Trig Driver
Sony® Drivers & Software. This utility installs an updated version of the Pen Pressure software to enable the 'Pen Pressure. At the 'N-trig Wintab x32.
Is still rolling out for free to current Windows 7 and 8.1 PCs owners, but Sony is telling owners of its older VAIO PCs that is is not advisable to download and install that upgrade yet for those products. Sony to a Japanese investment firm, but it is still offering owners of its previously-released PCs online support. In a post on Sony's site, it says: 'Although Microsoft is offering the Windows 10 upgrade, it is strongly recommended that you wait to install it until the drivers & installation instructions are available for your VAIO PC.' The site also has a schedule of when those drivers will be released. For VAIO PCs with Windows 8.1 installed, Sony says the drivers will be made available in October, while its PCs with Windows 8 will get those drivers in November. At the moment, there's no schedule for when drivers for Sony's PCs with Windows 7 SP1 installed will be released.
Source:; Via. I have a Vaio SVS151290X 15.6' i7 with Win 10 64-bit and the anniversary update and there is NO version of the control center that works for the backlight control setting so there isn't one therefore the backlit keys turn off after like 3 seconds or so only to stay dark until you touch one again, this sucks. Anyone know of a workaround or utility etc.? There's some older models of control center but they won't work either, even if installed using compatability mode for Win 7,8,8.1.
So until it's updated for Win 10 we're screwed for keeping the keyboard backlight on unless we toucha key to re-activate them but it's a pain sometimes especially when hitting wrong key then having to delete it and start typing again. Writes pause a lot so by the time I start again the keyboard is dark and I'm on atnoght mostly and reaslly don't want to buy a usb snake light just to type. Any workarounds that actually work besides going back to 8.1? (Which sucks and won't ever happen on my i7 Vaio that's like brand new.
Ugh.TIA Please tell me someone has a fix and a link. I recently updated to Windows 10 on Vaio B laptop. I have HP too which I upgraded 1 month ago and it is working perfectly ok. Although Sony warned not to upgrade yet, but I couldn't wait. I have no major issue with the upgrade. Only the Trackpad.
I always have to restart my Laptop to get the the hardware working. Even if its on hibernate mode/sleep mode, when the laptop wakes up, the trackpad stops working and I have to restart which becomes a hectic job at time. I have searched for driver updates but it does not help. It will be a great help if anybody can suggest some solution to my issue. I have a Vaio VPCEC3AFX - upgraded about a week after official release and my webcam/camera aren't working. Also have an issue with picking up on a wifi connection - we have two in the house but I can only pick up on one. I upgraded from Windows 7 Home Edition to 10 - had a look on Sony's website and the drivers for windows 7 should be okay (i think?).
Clicked on their third-party online chat tech support and a guy in the Philippines wanted $19.99 a month for them to try and resolve the issues - thought I'd try and fix on my own. Contacted Best Buy and they said I should go back to windows 7 (for a fee of $130).
Anyone else have a VPCEC3AFX with issues? Now i​f you're having issues with Windows 10 installing a generic video controller in lieu of an NVIDIA graphics card on your Sony VAIO desktop or Laptop, use this guide I typed up for everyone:. I was able to solve my problems and if you are careful enough with typing and checking your hardware id and subsys in device manager for your video card, you can do it too.
Then download the following driver from NVIDIA for Windows 10 64bit. It includes everything that was out in July of this year as well as older legacy hardware. You will have to get familiar with Notepad editing the.inf file nvdispi.inf (for NVIDIA GeForce GT 240M and similar cards), but it's worth it in the end! -Christian Jesperson. I updated a Vaio VPCEA46FM (2010 model running Windows 7, i3 and 4GB RAM) to Windows 10.
I was going to say how well it all worked, except that the PC blue screened on me just as I started to type message. It has actually done that a few times. Almost all of them (5 since 8/1 when I upgraded) were related to the Synaptics touchscreen driver. Hopefully the driver will be updated soon! Other than that, the laptop runs fine. The only other complaint, other than the blue screens, is that the CPU seems to be running a lot, and the fan is nearly constantly running as a result.
This PC was my daughter's; she used it all through high school. She replaced it with a new computer for college, and I decided to repurpose it rather than throw it out, because it was still in very good shape, and it does have some nice things going for it even now (like a great Sony screen). It was $1000 4 years ago, and I figure that with a little TLC it could work just at least as well as a $300-400 laptop today. What I did for the upgrade. • Blow out the existing install and restore factory original image.
Clean up and patch it. Place Win 10 reservation when offered. • Replace existing 1TB 7200 RPM HDD (Not original, I replaced it along the way) with a 240GB SanDisk SSD I bought from Amazon when they had it one a Gold Box special. • Upgrade to Windows 10 when offered.
Just bought a Vaio Tap 11 for cheap on ebay. Still going to upgrade it anyways. I know enough about setting up PCs and drivers (through extensive tinkering) to know that I can likely get most of my drivers from another OEM or the Microsoft Update Catalog anyhow; most hardware that goes into these machines are not exclusive to the model or OEM but rather are purchased from other manufacturers (Intel processors, Nvidia graphics, Realtek audio, Synaptics pointing devices, etc.), and so you can often find drivers for your machine from another OEM as long as you know which hardware you have and what drivers it takes. Microsoft Update Catalog also has a large number of drivers for newer hardware and even specifies which hardware IDs and operating systems their drivers are for. I upgraded my Sony Vaio VPCF136FM and then did a clean install. My Sony Vaio I got in October 2010 so 4 years and 9 months which is about 5 years. It came with Windows 7 and upgraded my way to Windows 10 Pro.
I really like Sony Vaio because it looked good and I liked the performance and the backlit keyboard. I don't understand why all the hate on Sony. They sold the brand and the sold the laptop which I can say they supported for 2 years and I feel it is my responsibility to get things working. I basically installed the some of the Windows 7 Drivers which work in Windows 10. The Intel and Nvidia drivers from the sites and now everything works.
Finally my SD card reader works in windows 10 vs 8. I get the warning but since they are not providing support for people in Windows 7, I can ignore it. Kind of sad that Sony stops selling VAIOs but hope the new company can bring it to the United States. Windows 10 is a wastoid pos. I say this because of the facts.
1) Cortana is BS. 2) Cannot disable edge in windows features. 3) cannot remove xbox intergration (if you don't know what you're doing). 4) takes 2 and a half minutes to finalize a log in from the manufactures screen, yet in windows 7 it took 28 seconds with exact same hardware and start up entries. 5) they took away the regular solitaire game.
With such a slow boot could you imagine how long it would take if the drive was encrypted? Really disappointed with Windows. When I upgraded my Vaio laptop from Windows 7 to 8, I started experiencing weird problems with the keyboard/trackpad. Turns out there was a driver patch under 7 for the trackpad; they never released a version for 8/8.1. At the time I called their tech support; the guy I spoke to offered to hack my registry to make the Windows 7 driver work under 8.
For the small fee of $125. That was pretty freaking insulting. I declined and vowed never to buy another Vaio.
I don't trust Sony to do the right thing by their customers under Windows 10 or any other OS version. I may have writen Media Player. But I know what I meant. Plus the ability to watch TV, look at all my photos, listen to my music, DVR, etc. Is all wrapped up in one neat package.
------------------ The question was asked 'Do I need a hug?' I prefer Windows 8.X over Windows 10! I never liked Windows 7 and Windows 10 reminds me of Windows 7.
Plus I much prefer the 'Start Screen' in Win 8.X! I don't give a rats about a Start Menu! I seldom ever use it in Win7. ------------------- Sure I'll upgrade my Windows 7 computer because the upgrade is free and I can use the *new but not as good Start Screen as in Win 8.X. I've been looking but I haven't found Windows 8.1 on sale for a good reduced price.
Or else I'd update my Win7 machine to Windows 8 and be happy with that. After upgrading to Win10, my Inspiron 2330 was stuck doing constant restarts about ever five to ten minutes, with a 'kernel power failure' message. After investigating online, I discovered I wasn't alone. It seems on certain Dell machines, Win10 keeps installing the wrong AMD video driver. My machine doesn't even have an AMD card.
Deleting the AMD device from the device manager clears it up. It will still occasionally reinstall the AMD drivers though.
I know this because my machine will crash and restart and when I check the device manager it is back. Uninstalling and deleting the AMD drivers will once again give me a few days reprieve from the restarts until Win10 installs them again.
The easiest way to solve this problem is to disable the driver for the device your PC don't have or don't use in Windows 10. There's one time my DIY PC with a MSI motherboard no longer use the Realtek on-board audio device, the OS keeps installing the device driver through Windows Update after I had deleted the driver files.
Here's how: Go to Start, click All apps, scroll down to and click Windows System, click Control Panel, click Device Manager, right click the device your PC don't have and click Disable. That way you don't have to delete the non-existant device and Windows Update will not update the driver files again. Some of these are specific to my VAIO, but most of them apply to all Windows 10 devices. Start button occasionally 'goes dead' for a bit, then starts working again. Launching apps sometimes doesn't. When playing full-screen videoit sometimes looks gummy on the whole right side of the screen. Sharing files between two PCs over bluetooth is erratic.
When the machine reboots from hybernation, the screen is often rotated 90 degrees. Problems with Wi-Fi adapter not working after the PC goes to sleep. Occasionally I have returned to a Windows 10 PC and found that it has inexplicably rebooted. Start button + other key launches the Start menu instead of executes command.
Inexplicable lags (I think antimalware services is to blame). Scrolling weirdness. Edge crashes constantly and lags horribly (bascially, it's a garbage browser) And other little weirdness.
Installed it on a surface Pr 2, Toshiba tablet, 2 dell work laptops, a sony vaio laptop, a acer S7 laptop, and a custom build destop that was built over 6 years ago. No issues on any of them. The only problem I had was that I could force the upgrade on a couple device and had to wait for it to start on its own and the toshiba tablet didn't have enough storage space and I needed to add a microsd card. Otherwise, they all installed flawlessly on an in place install. My father in law updated his Hp desktop and laptop as well. So, I don't see where you are getting the buggy on any computer comment. Iso Coated V2 280 E Citie Unikl. Maybe it's not the update but you that's the problem.
Battery life is only about 3 hours unless you get the additional sheet battery which doubles it. I like it a lot. I use it as a desktop most of the time (with 4 monitors and wireless keyboard and mouse) and as a laptop or tablet occasionally. As a tablet it is heavy but powerful.
The keyboard is cramped but fine for on the go use. The form factor is fantastic on planes.
They have apparently brought out a new version in Japan with better battery life, bigger hard drive and faster processors. Sent from my GT-N7100 using xda premium.
I received my Duo 11 on Friday and I like it a lot so far. It is the latest version with 1.8 Ghz i5. I have not tested the battery yet but it does seem a lot less than my Acer W700 (which easily lasts around 6-7 hours).
I plan on picking up the sheet battery and case but it seems like both items are out of stock everywhere, specially the case. In my little use, I have found that I have absolutely no use of the pen and having no place to put it in the tablet makes it even worse. I already lost it couple of times so I just ended up putting it back in the box.
Hopefully, once I get the case or sheet battery, I will take it out. Has anyone found any good case of the tablet (other than the Sony one)? On another forum, people mentioned that we should be able to use Macbook Air 13' cases but I have not test that.
•,, • Good news! If you've been anxiously waiting for the driver to enable the Sony VAIO Duo, Flip and Tap range to have Pen Pressure sensitivity in Photoshop, it's now available.
Download it here: The driver supports versions of Photoshop 32 bit from CS2 all the way to CS6, and Photoshop CC as well. There is no word on 64 bit drivers as of yet, but it's likely they will be released soon. Now that the Sony Duo Tap and Flip range now support pressure sensitivity in Photoshop, the company now represents the first true competitor to Wacoms Cintiq and Cintiq Companion line of products. We tested the new driver on a Sony VAIO Duo 13 Core i7 model, running both Photoshop CS6 32bit and Photoshop CC 32bit, and the results were fantastic!
Latest Comments • Out of the box, there are some things you need to do on the sony duo 13 before you can get sketchbook to work. • I just bought the 15.5' version, and I have an HP TouchSmart laptop (sadly discontinued), a Wacom Intuos 3, an.
• I concur with Stone's comments above. I also have a range of devices, Cintiq, a couple tablet PCs with Wacom. • I am so glad to find this website.
I am happy to see that there are artists working together to inspire, teac. • Tell me when post a Vaio Flip 15 review. Great page, thanks!.